Hosier Lane Vandalism or Art
We have been getting asked a lot about Hosier Lane lately, due to this group of graffiti writers.
Painting the Hosier Lane with fire extinguishers painting over a large area in February 2020.
This covered a lot of the artwork that was on display, whilst also getting paint on the cobblestones in the process.
There has been a media outcry with stories in the newspaper and even on the news about the activity by a small number of youths.
This is kind of ironic as art has been gone over on a daily basis in that lane way for years.
They weren't doing anything out of the norm and even back in 2013 a controversial street artist painted one of the city's iconic laneways completely blue.
The street artist  painted Rutledge Lane, which connects to the jewel in Melbourne's street art crown, Hosier Lane, with a blockout of baby-blue paint, destroying every piece of artwork in the colourful lane.
The project was sponsored through RMIT with Council funding, Lord Mayor Robert Doyle confirmed  he was informed of the project. As it was an attempt to breathe new life into the heavily graffitied precinct.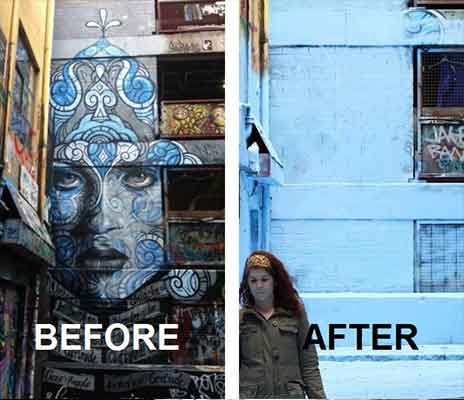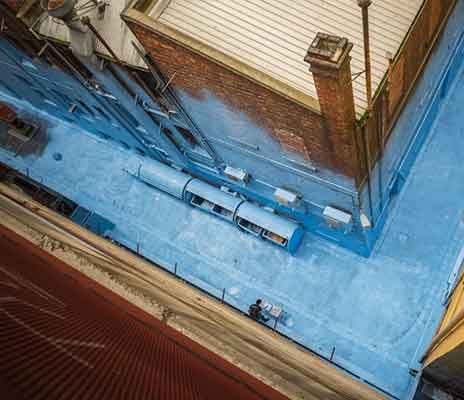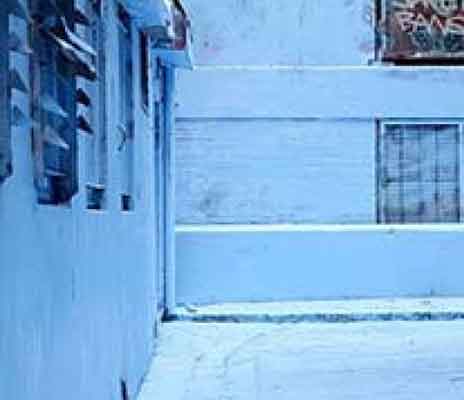 Now, according to an article from "The Guardian", this group of youths are under police investigation for painting over a well-known legal space that is meant to be open to all aspects of street art, graffiti, stencils, abstract art etc.
So how is it acceptable that council can pay a street artist to paint one of these laneways completely blue, going over every single piece of art.
Yet these youth are tarnished as vandals for using fire extinguishers as they did the same thing for free.
Even in Sydney an abstract artist was commissioned to paint at the Domain in the CBD.  The artwork was just fire extinguishers filled with paint sprayed over the entire wall.
Since it's a commissioned public art piece from a known artist it's accepted amongst the community.
Whereas this act in Melbourne is seen as just pure vandalism.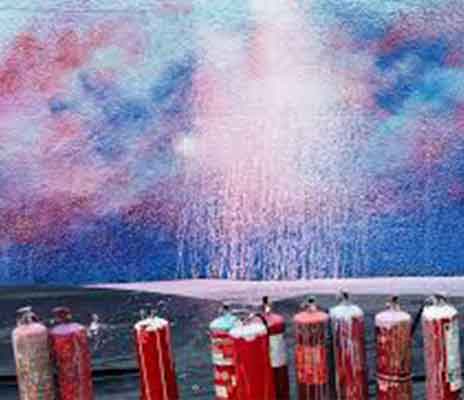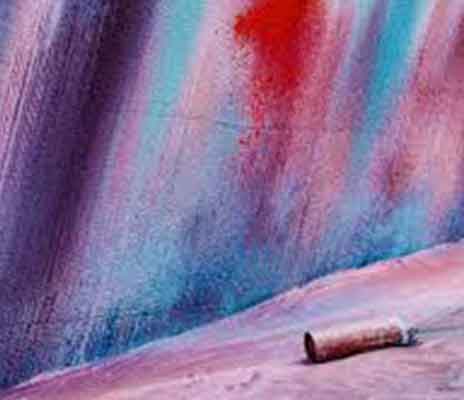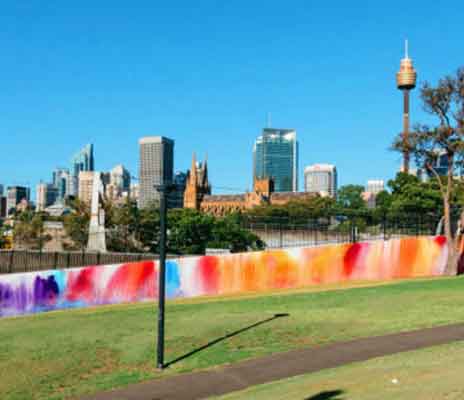 Where is the line drawn between what is art and vandalism?
From what we are aware this group of youths  didn't have any malicious intent and went there as its a legal place to paint.
The reason behind wearing balaclava's and using the fire extinguishers as seen on the footage shown on the media, a drone was filming to gather footage for a film clip.
This makes it no different than all the businesses, corporations and people who commission artists to paint work for them.
As it's a known legal area to paint which is what made it what it is today as this high foot traffic destination where people get to take photos of artists painting walls.

At times there is some rather impressive work done at Hosier Lane which attracts the 5000 a day foot traffic through the area.
But like all legal walls around Australia within this sub culture, it's known that painting at such spots – nothing lasts forever.