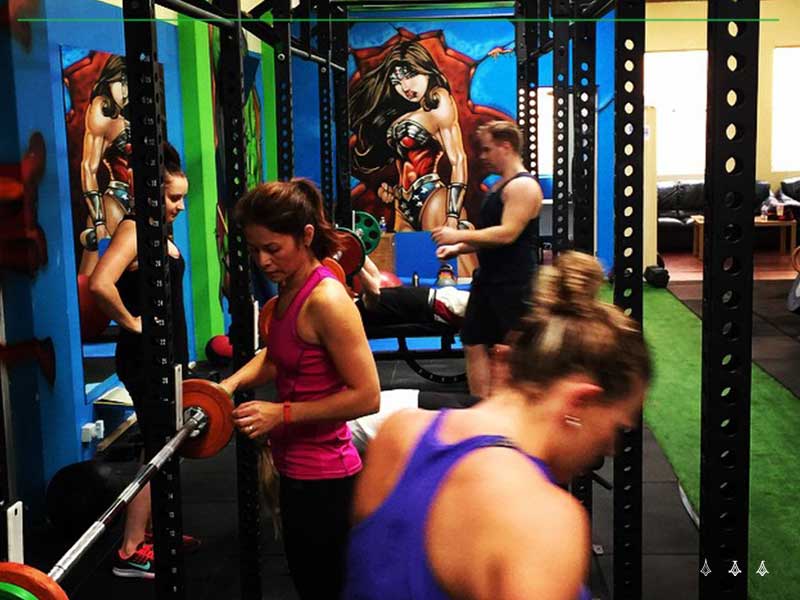 Name: Wonder Woman 
Method: spraypaint
Client: Signature Fitness
Location: Bondi Junction, NSW
Year: 2016
Signature Fitness hired a graffiti artist Sektor from Blackbook Ink, to paint a gym mural at there location at Bondi Junction. They previously had a few other graffiti murals painted at the gym in the past from another artist. But due to some construction work another wall became available. So the team at Blackbook Ink kept with there current theme of super heroes, painting Wonder Woman holding a dumb bell and breaking through the wall looking over all the squat racks. This piece has since been a great motivational wall for the members.
So if your looking for a great gym around the Eastern Suburbs I would highly recommend you check them out. As well as they offer 14 days free trial so you can see if you enjoy the benefits before committing yourself into a contract.
So if you know a gym that would benefit from getting a mural painted, then contact the team at Blackbook Ink and let them make your visions become a reality.