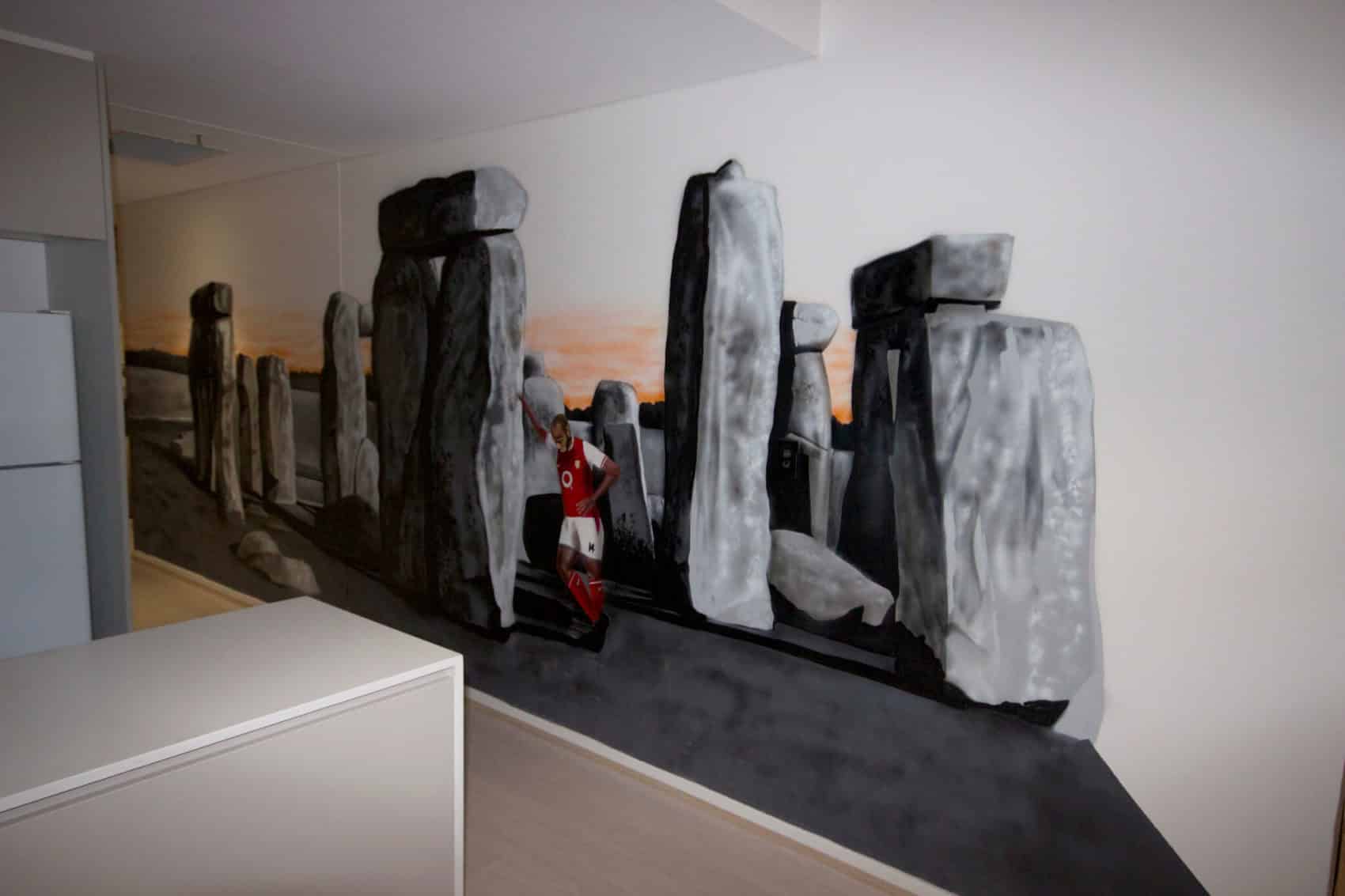 Name: Stone Henge meets soccer
Method: spraypaint and mixed media
Client: Residential unit
Location: Mascot, NSW
Year: 2015
One of our latest projects was to paint some mural art at a clients home located in Mascot. The artwork was to be located in the hall way leading into the units lounge and kitchen area.
Since the mural was quite visible from the lounge area we didn't wont the artwork to be over bearing with colour. Keeping that in mind the client mentioned he liked stone henge and was really into his soccer. So we took that idea on board and came up with the concept of painting stone henge with Thierry Henry leaning against the rocks. Once we presented the concept to the client which he approved, we arranged the installation days over a weekend.
We completed this mural in 2 days over the weekend and needless to say we had another very happy client, who was very impressed with the outcome as it was over his expectations as to what we thought would be achieve with spray paint.
So if you would like a feature wall for your home or backyard that would benefit from getting a graffiti art mural painted, then contact the team at Blackbook Ink and let them make your vision become a reality.