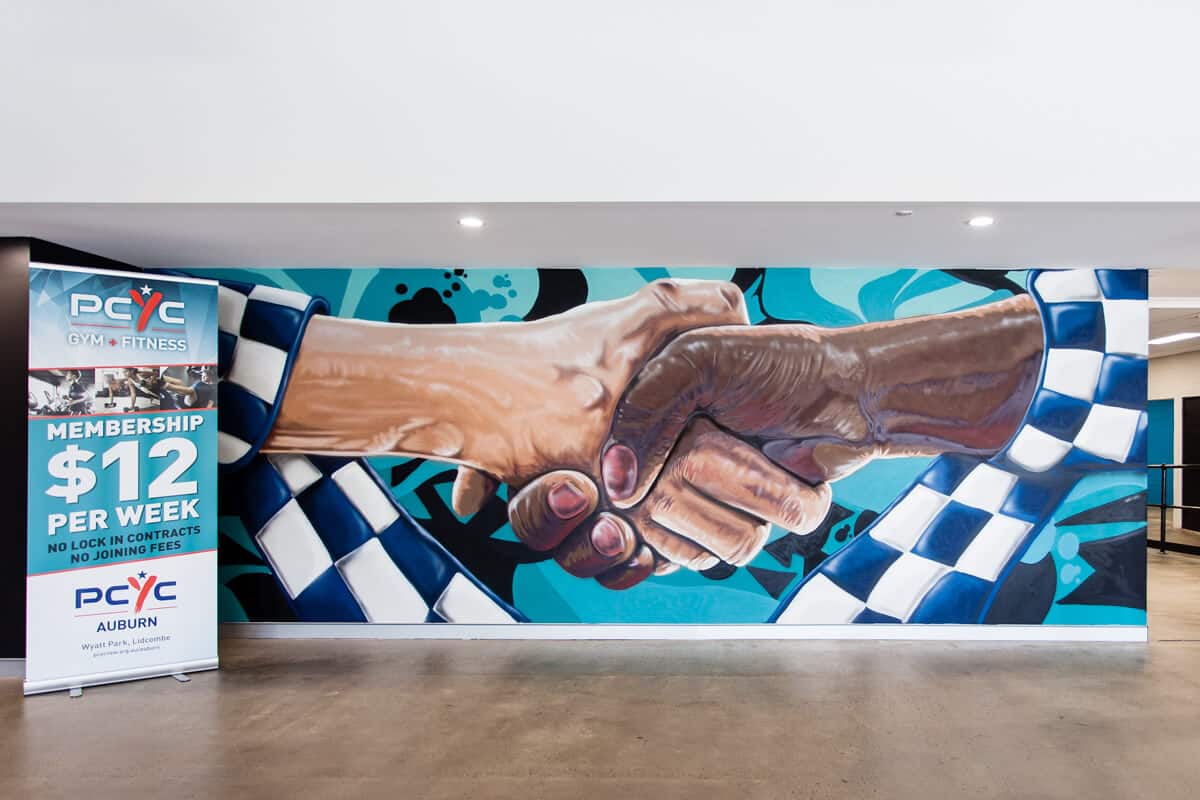 Name: Community embrace
Method: spraypaint
Client: PCYC Auburn
Location: Auburn
Year: 2016
PCYC contacted the team at Blackbook Ink to create some urban artworks for the new Auburn PCYC premise. The brief for this project was to create something colourful, youthful and represents what the PCYC stands for. By showing respect, integrity, commitment, resilience and citizenship.
We presented one of the concepts having the hands of two multi cultural youth being the main focus shaking hands on the main entrance wall. Then having the police ribbon wrapping around both hands showing they are protected and shown respect within this youth environment.
The second concept we wonted to show some of the police officers and youth in a relaxed environment talking and working together with an activity. We also continued bringing the police ribbon around the corner from the entrance wall to keep a repetition between the murals. That way we had a unification of both murals in the area.
If you would like some urban artworks painted for your business or home. Then contact the team, so we can make your vision become a reality.