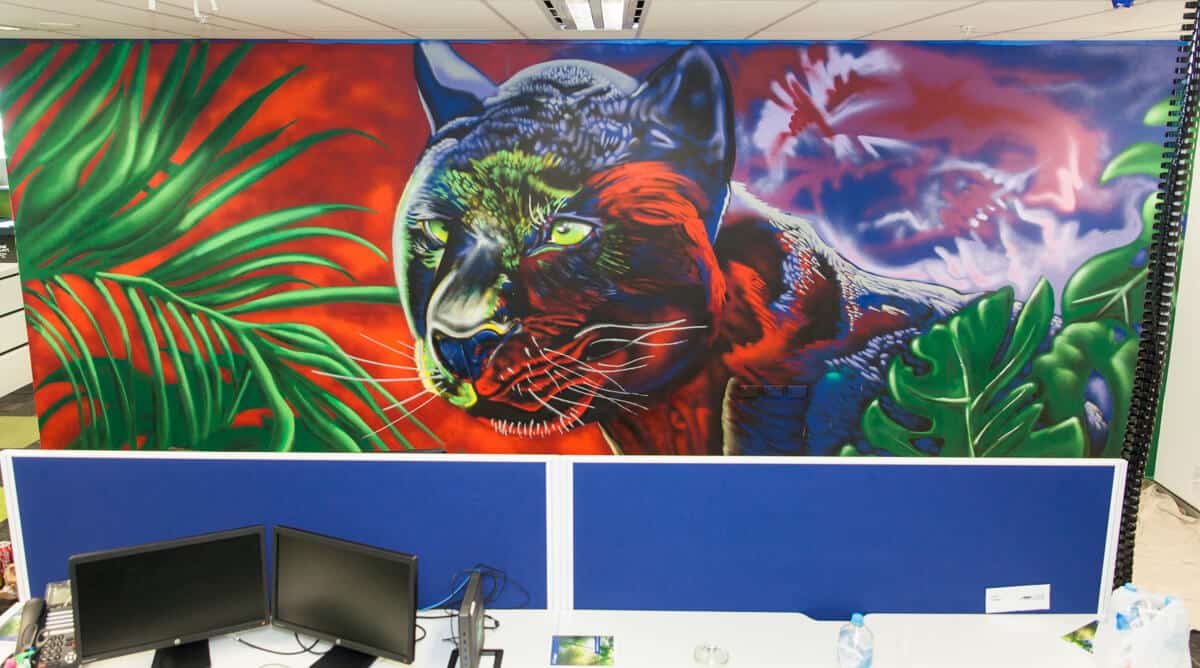 Name: Office protector
Method: Spray paint
Client: MSA National Law Firm
Location: Macquarie Park
Year: 2016
Blackbook Ink was contacted by MSA National Law in regards to coming up with some corporate artwork for there new office space located in Macquarie Park. The artwork was to be a surprise for the staff, so it involved our artist Sektor painting over the weekend and throughout the night to get this wall completed before the staff came in on the Monday.
Due to being an enclosed office space we used a water based spray paint that is low-odour that way the removalists and staff arranging all the office spaces that weekend, did not get effected in any way from the fumes.
So if you know of a corporate office that would benefit from getting a mural painted, then contact the team at Blackbook Ink and let them make your visions become a reality.