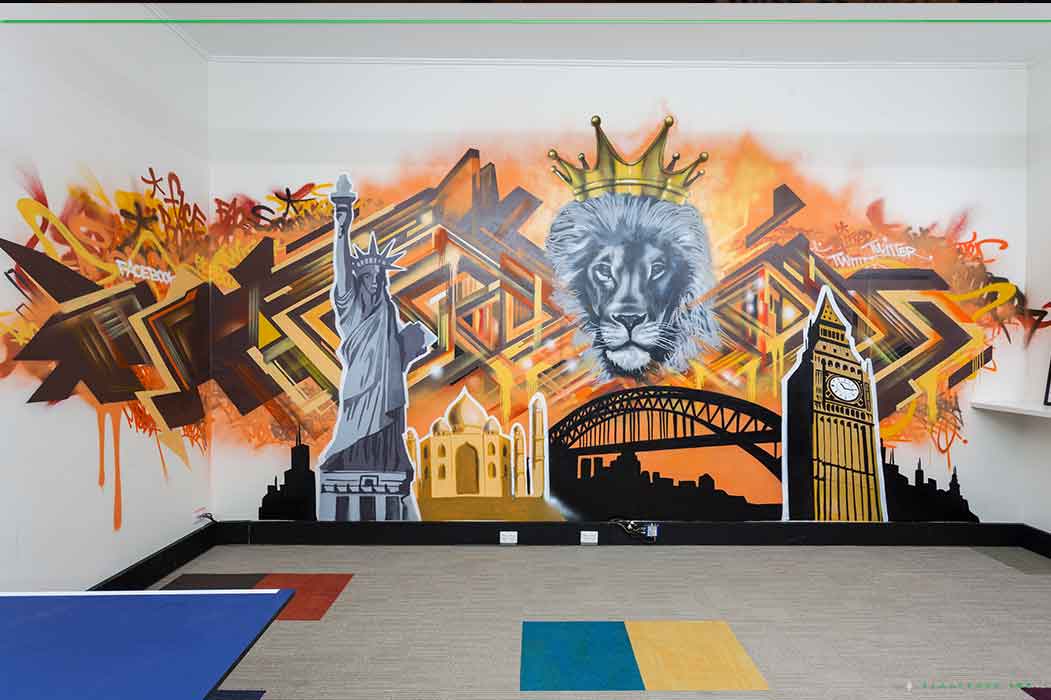 Name:  Lion King
Method: Spray paint and mixed media for the canvas artworks
Client: Kings Content
Location: Sydney, NSW
Year: 2015
Kings Content contacted the team at Blackbook Ink for some commercial graffiti art at there new office space in Sydney. To which we had our artist Asone do a site visit and discuss the idea's they had in mind.
From that meeting Asone came up with a design concept for the mural wall. After seeing those designs they wonted to expand the artwork to which they also had four custom canvas artworks painted in the same style.
For the canvases we had to get them custom built to size, so they would fit each allocated spot perfectly.
If your workspace could do with some fresh colour, then head over to the contact page and let us see what we can do for you.