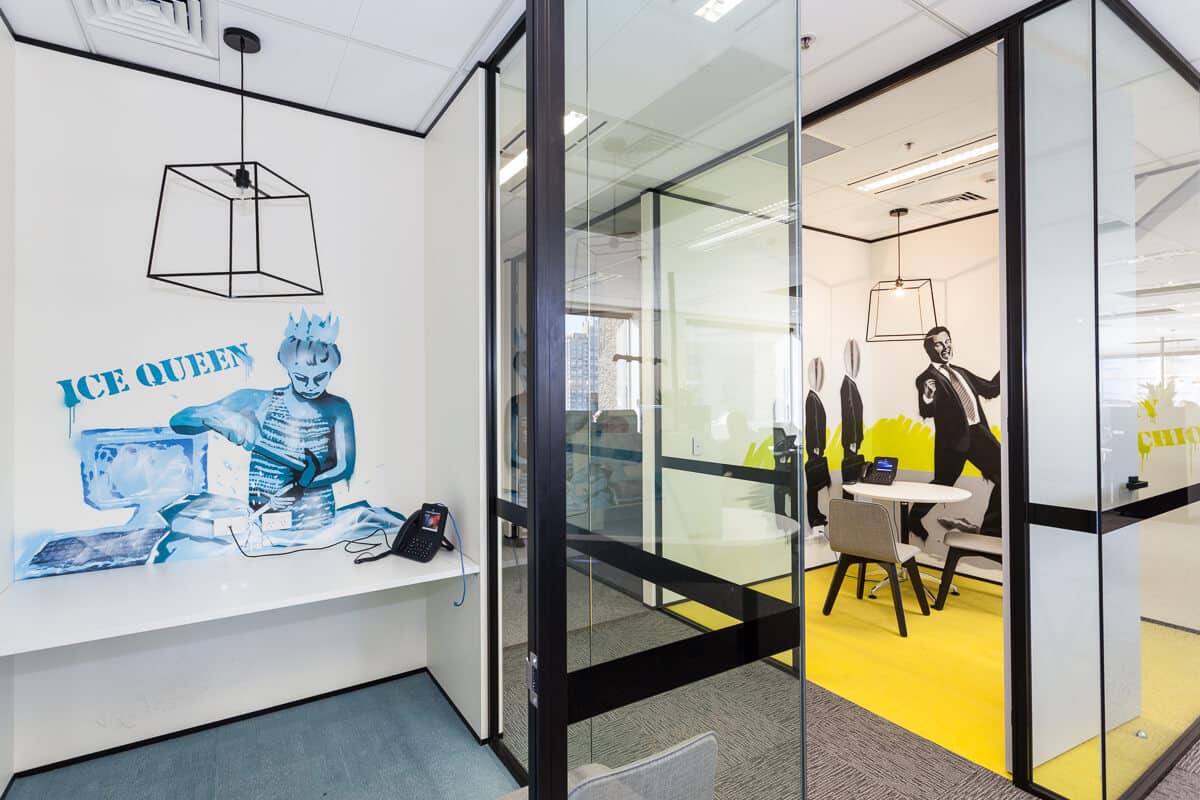 Name: Office grooves
Method: spraypaint and mixed media
Client: Dun & Bradstreet
Location: Pitt St, Sydney, NSW
Year: 2016
The team at Blackbook Ink was contacted to paint six walls with office graffiti for Dun & Bradstreet. As they where moving into a new office space on Pitt St, Sydney.
So after a couple of revisions with the concept designs we got the approval to proceed forward. Due to the place being a construction site at the time we could only work within the access times the project manager was on site. This project took four days to install and paint all six walls. On completion the client was extremely happy with the result, to the point we got asked to painted there Melbourne office space a few months later as well with five other artworks.
We have worked with small businesses and large corporates, so no project is to big or small for us to take on. If you would like to hire a graffiti artist for your corporate office space  then contact us. So we can make your visions become a reality.