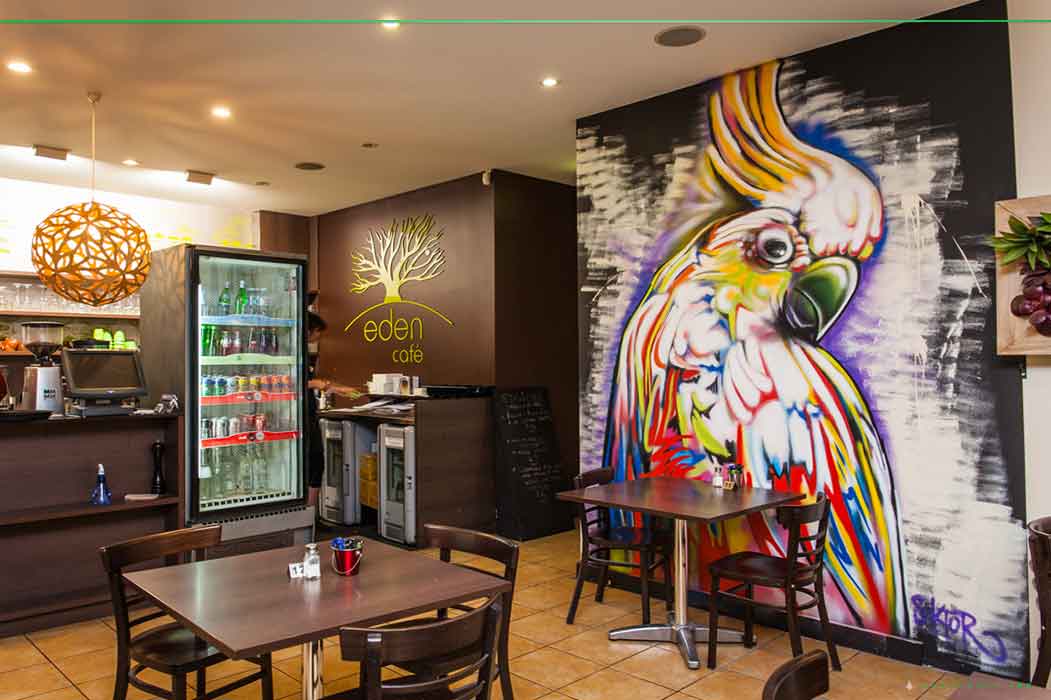 Name: Colourful cockatoo
Method: spraypaint
Client: Eden Cafe
Location: St Ives
Year: 2016
Eden cafe approached Blackbook Ink to create some cafe street art. As they where looking to add some character to the cafe. They came to us with the idea of an abstract painting, to which on the site visit we noticed a lot of cockatoo's in the area. So we combined the two together and had our artist Sektor create the concept, to which he painted.
If you have a cafe and would like some street art painted, but don't know the next step. Then check out our post explaining our process.
Otherwise contact us and let us see what we can create for you. Turning your vision into a reality.