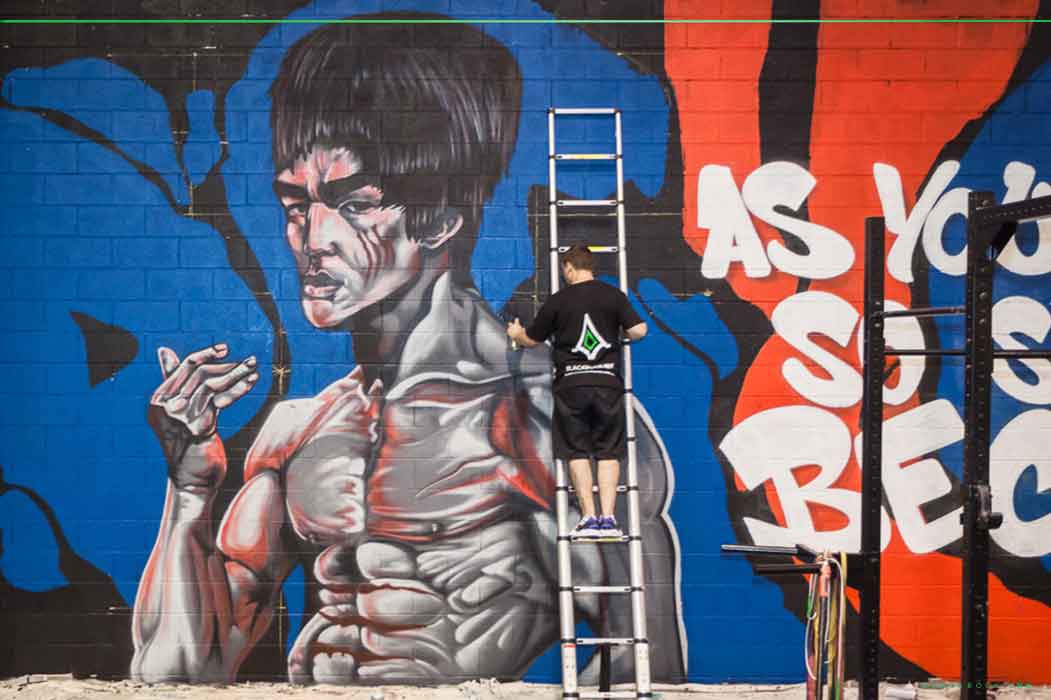 Name: Bruce Lee – "As you think, so shall you become"
Method: spraypaint
Client: PCYC Auburn
Location: Auburn
Year: 2017
Blackbook Ink was contacted by Auburn PCYC  to come back on site for another project. This time the area they where looking to be painted was located in the gym section.
For this project we arranged to have a meeting with the youth that frequent the PCYC. To discuss the concepts of what could be painted on this space. The conclusion of the meeting was to create a portrait design of Bruce Lee. Next to the portrait was to be one of his inspirational quotes "As you think, so shall you become".
So if you run a gym and would like some artwork painted on your walls, then get in touch with us now, so we can create something unique for your space.