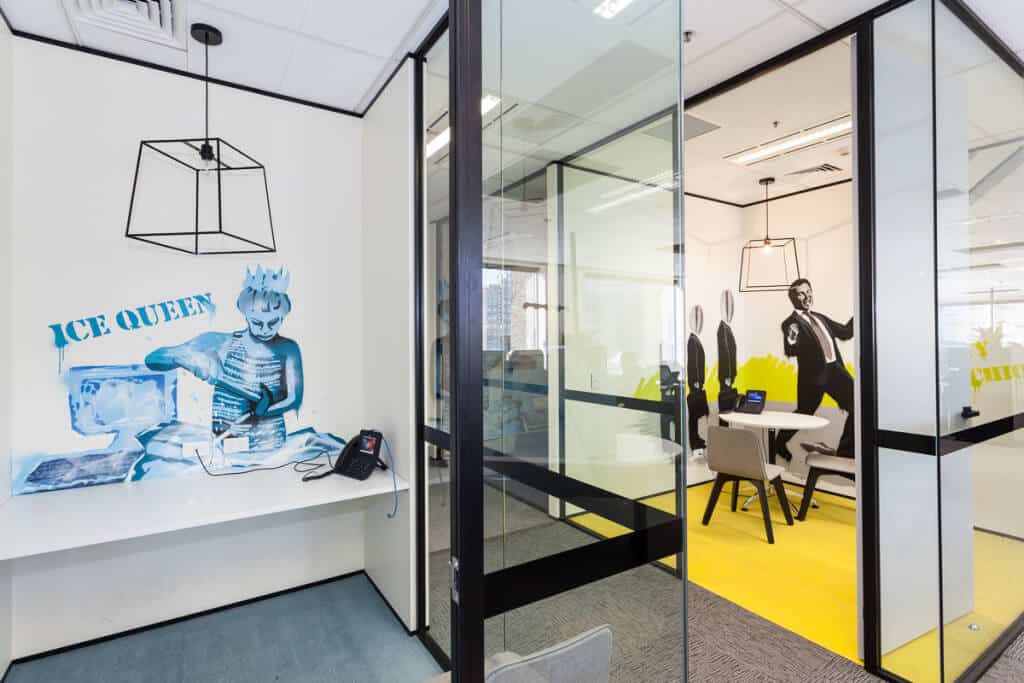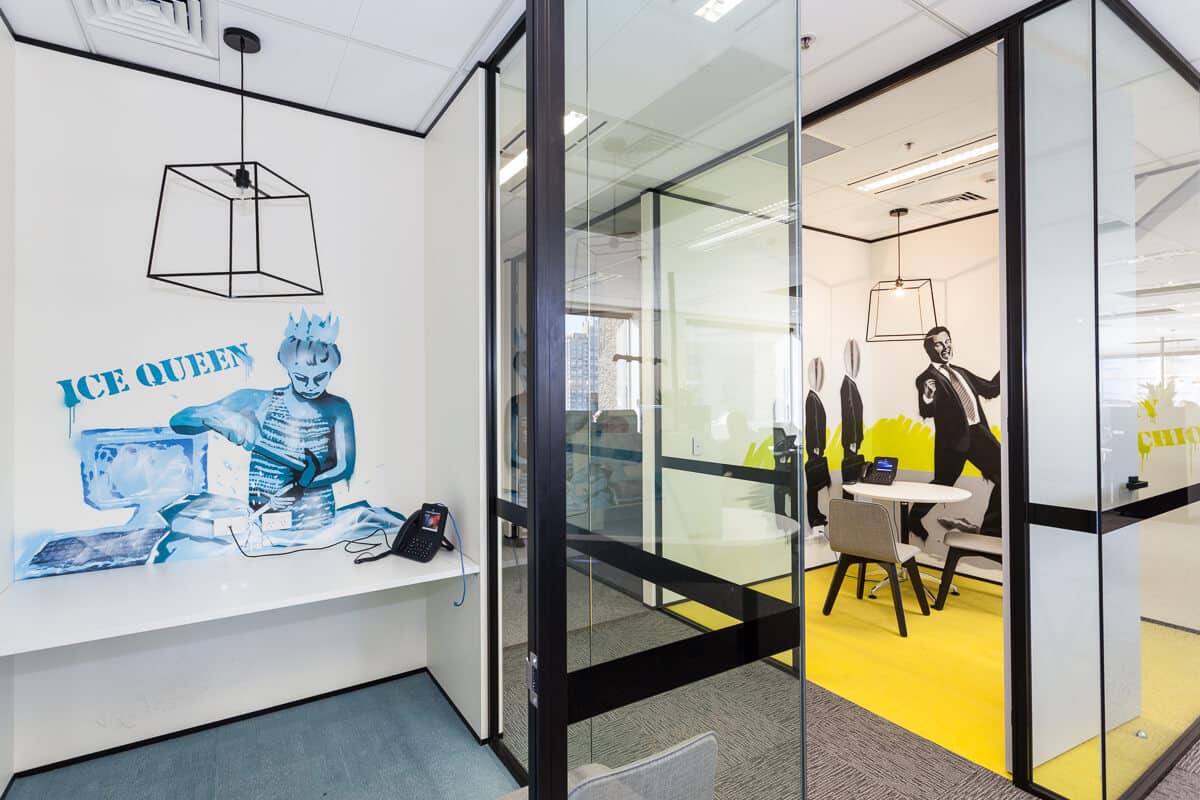 How Office Murals Can Ease Your Pain
Below is a brief explanation as to how office murals can ease the pain of working in an environment that has bland boring walls
The impact art has in the workplace is often greatly misunderstood and is generally viewed as a luxury not as a necessity. But for those who fully appreciate displaying unique art in the work environment not only do they give themselves a significant advantage over their competitors. But it also has benefits that most people are probably unaware of.
Some studies done over the years by Dr. Craig Knight. Who studied the psychology of working environments for 12 years at the University of Exeter, where he heads a research group called "Identity Realisation" has suggested that art within the workplace has the potential for some of the  following.
increased creativity
elevated productivity
reduced stress
broadened employee appreciation
enhanced morale.
Tax rebate for art under $20,000
It not only improves the environment but makes a statement about the workplace culture. Some employees have stated that it increases quality of life, builds relationships and leads to networking opportunities. It leaves a lasting impression both on the employees who see it every day, and on clients who visit either once or frequently.
We have helped many clients in creating office murals that are unique statement pieces within their workspace that helps to reflect their workplace culture and values. Creating murals for the workplace is a process that takes into consideration numerous aspects and we understand that sometimes a client has a specific idea on how they would like it to turn out or they are unsure but are looking for some assistance with a statement piece.
No project has been too complex for the Blackbook Ink team, as we have worked closely with businesses and taken some small ideas and turned those ideas into feature points for them. Not only have we amazed the client and the employees but created even more clientele for the business itself and kept people coming back.
If you are a small business with a turn over under 2million a year you are eligible under the government's budget for an immediate tax deduction for all art work except stock, such as art from a gallery up to $20,000 this is available to small business until the 30th June 2017.
So If you're lobby, office, restaurant or bar is in need of new artwork now is the perfect time to contact our team and get your mural completed before the government rebate expires.